Topic: Bunta's Ke70 (LOTSA PICS)
thought i'd spam the site with sum pix of my baby
How i got her: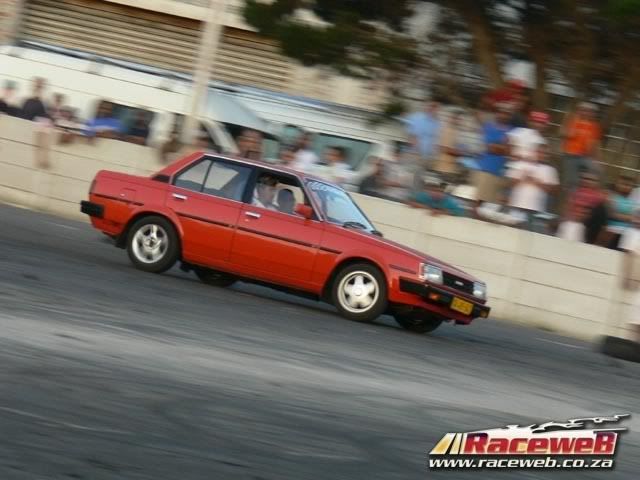 Sum under-da-hood pix, ST 20v, with sum headwork revving safely to heaven and back!
She had a 3t gearbox, of which I broke 3 in one year doing Drifting, Gymkhana and Drags. So i got me a 21R and fitted that.
Sum track shots:
Found a set of original Sprinter wheels, Did sum custom work on them
When I bought em,
Sandblasted and polished lip
First coat
Second Coat
Done
Fitted

Then finally after searching for 2 years, got me a set of Watanabe Reps
13x7, -7 offset
Fitment

Stance
Side view
Some MAD pics by Saeed (99ek) at last sunday's open track day.