Topic: Slow On Takeoff Launching on an incline ...
OK I was doing some testing so took a vid from the line.
Err excuse the countersteer it was from the robots ona incline
and was launching 1 handed :lol:
Anyway this is what my stock X is like till end of third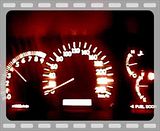 Bwahahaha I so need new tyres traction is Crap! :lol:
Last edited by Slow_on_takeoff (2009-03-30 09:01:31)
Need a

BOOST?
...
EX: 2006 Runx RSI - DBN Stock
2012 VW Scirocco 2.0 TSI DSG -STAGE 2
Power =
Torque =
DARK ARTZ PERFORMANCE
Unitronic ROCCER