Topic: MR2 Spyder 2zz-ge Launching semi's
Re: MR2 Spyder 2zz-ge Launching semi's
You cant really notice there but i came out sideways on that launch. The tyres were still cold....
Still pretty quick off the line hey...
FKN16v was sitting in the cabbie as well.....He was in shock!
Corolla RXi 20v Blacktop 87 RSi 4AGE 16v "DBN Stock"- 282Wkw @ 1.8 bar
TRD 0.8mm Head Gasket Turbonetics 0.63 A/R T3/T4 turbocharger
Yoshimura 270 cams Turbonetics Evolution Wastegate
TODA valve Springs Built ZE 8.9 bottom end, ARP, FMIC
63mm Exhaust Boost Cooler, Full Management

PM me for all 9000RPM Stickers, T-shirts,Caps Legends Never Die....They are just Reborn with BooSt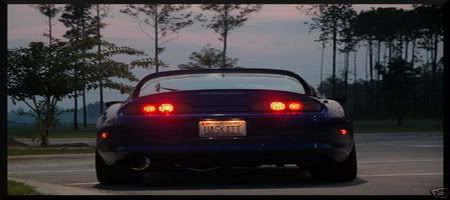 Re: MR2 Spyder 2zz-ge Launching semi's
Who does a guy have to blow to get a ride in the MR2???
Re: MR2 Spyder 2zz-ge Launching semi's
thats not a Car its a bike flipen hell that tone is out of the world
88' Rsi Twincam 16v ex AE82
95' 180 Rsi AE92
88' Rsi Twincam 16v AE 82
"JAPAN TUNING"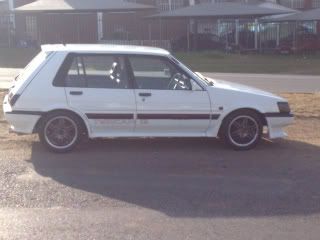 Re: MR2 Spyder 2zz-ge Launching semi's
Barry your always welcome, we have tried to rope you in to the lift club for a long time now