Topic: Detonation Damage on 20v Pistons
This is how much detonation can damage pistons.
This is one of my old 20v pistons with a broken ring gland caused by detonation. So....guys...please keep your car out of detonation/pinking.
All std 20v's keep your ignition timing at 16 degrees max....preferably just under that to be safe.
Notice the carbon build up on the piston caused by a blocked injector. The carbon caused an increase in compression in the chamber and thus detonation.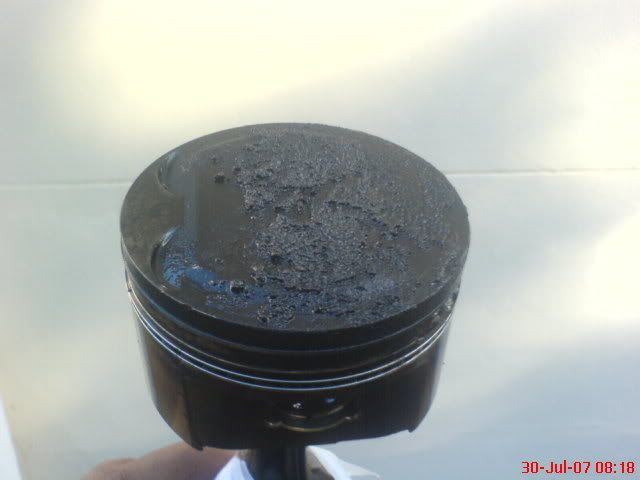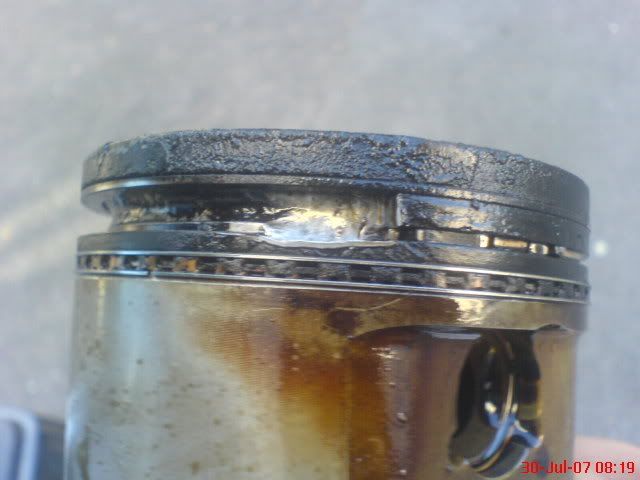 Corolla RXi 20v Blacktop 87 RSi 4AGE 16v "DBN Stock"- 282Wkw @ 1.8 bar
TRD 0.8mm Head Gasket Turbonetics 0.63 A/R T3/T4 turbocharger
Yoshimura 270 cams Turbonetics Evolution Wastegate
TODA valve Springs Built ZE 8.9 bottom end, ARP, FMIC
63mm Exhaust Boost Cooler, Full Management

PM me for all 9000RPM Stickers, T-shirts,Caps Legends Never Die....They are just Reborn with BooSt