Re: 20
Welcome, awesome ride
1995, 20v, Dictator, SRI, 50mm exhaust
95wkw 145nm @ JVS Tuning Cape Town on 24-10-13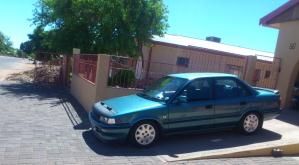 Re: 20
nice ride bru what shade of laminex is dat? looks awesome
Its not how u stand by your car its how u RACE ur car
Re: 20
It dark black.... Wasn't a good idea... Even with hid kit at nyt was bit bad
20 something
Re: 20
but looks tops!!! did u try the 8000k hid kit with the laminex bru? 8000k should still be bright
Its not how u stand by your car its how u RACE ur car
Re: 20
Nice ride, thats one dark shade of laminx
20 looks great!
88 Toyota Avante
06' RunX RSI
Re: 20
Nah got 6000k bt nw got the smoked headlights got those ones with the laminex kept a side for special occations
20 something
Re: 20
Love the Momo Corse
Nice ride bru
~half loaf white bread is better than 1 loaf brown bread~
-03' RunX RSi (ex)
-07' RunX TRD - Supercharged (ex)
-02' MKIII MR2 - 2zzge
-14' BMW F20 116i - Daily drive
Re: 20
sup raj hows the super X goin?
what power is she makin?
Its not how u stand by your car its how u RACE ur car
Re: 20
Selln the momo corse if intrested
20 something