Re: December Fun Runs (7AGE-20v vs ...)
Shadow wrote:
Trd_Avante wrote:

Shadow wrote:

Sat night my bro was using my car, he ran Aban's 86 from the line... Anban infront by 1-2 cars.
Big ups to this 86 it's flying

Howzit Shadow, great runs. By any chance, were you out at the spot on the 01st of Aug a Fri, you were it up and down throttling the car past the garage?

If so your car is really strong and sounds awesome

Yes that was me. Thanks Bud

Had a rolling run with a Cooper S, me infront. Thne I went to dig that Black Z4, but no bite so went home after that.
Lol like one vulture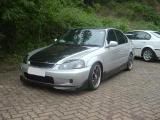 Living life in Vtec is just dangerous