Topic: I want 6 speeds!!!
Hello friends from the other side of the world. Just wanted to share a few pics of my recent project which has been in the works for some time.
Currently I drive a 97 AE102 Corolla Sedan (Saloon) I think is what it's called from your neck of the woods. It came with the standard 7AFE 1.8L and a crappy automatic transmission. Later I upgraded to a 4AGE 20V Blacktop and converted the transmission to the C56 5-speed (huge improvement). But sadly, I kept hearing an unusual "click sound when I pressed the gas, or let off the gas. After swapping a CV, and finally seeing the seal leaking, I found the CV felt very loose in the differential and had excessive slack where the CV hooked in. Unfortunately, the engine and trans was imported so, I was screwed on the warranty. So before the car left me stranded, I parked it, and decided to pull it out and swap it for a 6 speed.
So, my option was a C160. But, I have read not the best reviews on them except that they give you 6 speeds. Not only that, it still wasn't offered in the US, so I was still have to import one.
So, after extensive research, I found it's possible to swap in the C60 (which was found here in the US from a 1ZZGE motor with a bit of modification. The difference is, I've seen it swapped into other a 16V 4AGE in an MR2. But not a Corolla, so I believe to be the first and headed into uncharted territory. The advantages of this are a couple things, for one, the C60 case is a bit more durable. Gear ratios are the same, diff gear is bigger.
So far, the requirements:
1. C60 from a 2003 Matrix or Pontiac Vibe. (reason is the linkage is on the firewall side of the engine. Celica C60 linkage was on the front (radiator side)
2. The C60 needs to be disassembled, then reassembled using the bell housing from my C56.
3. Axles will have to be sourced since the splines are 20 instead of 23 on the C56. I'm still doing some research and think I have the correct sizes but will confirm at later date.
I just recently sourced a good C60 for $250 at the junk yard with a damaged bell housing. Fortunately I'm using my bell housing from my C56 so no worries. Most good C60's are at least $600 I have only began removing some boltsa, but yet to tear it apart. I have already removed the bell housing from my 56. Progress will be slow, but hopefully by middle of next year, I will have it completed
REMOVAL OF THE C56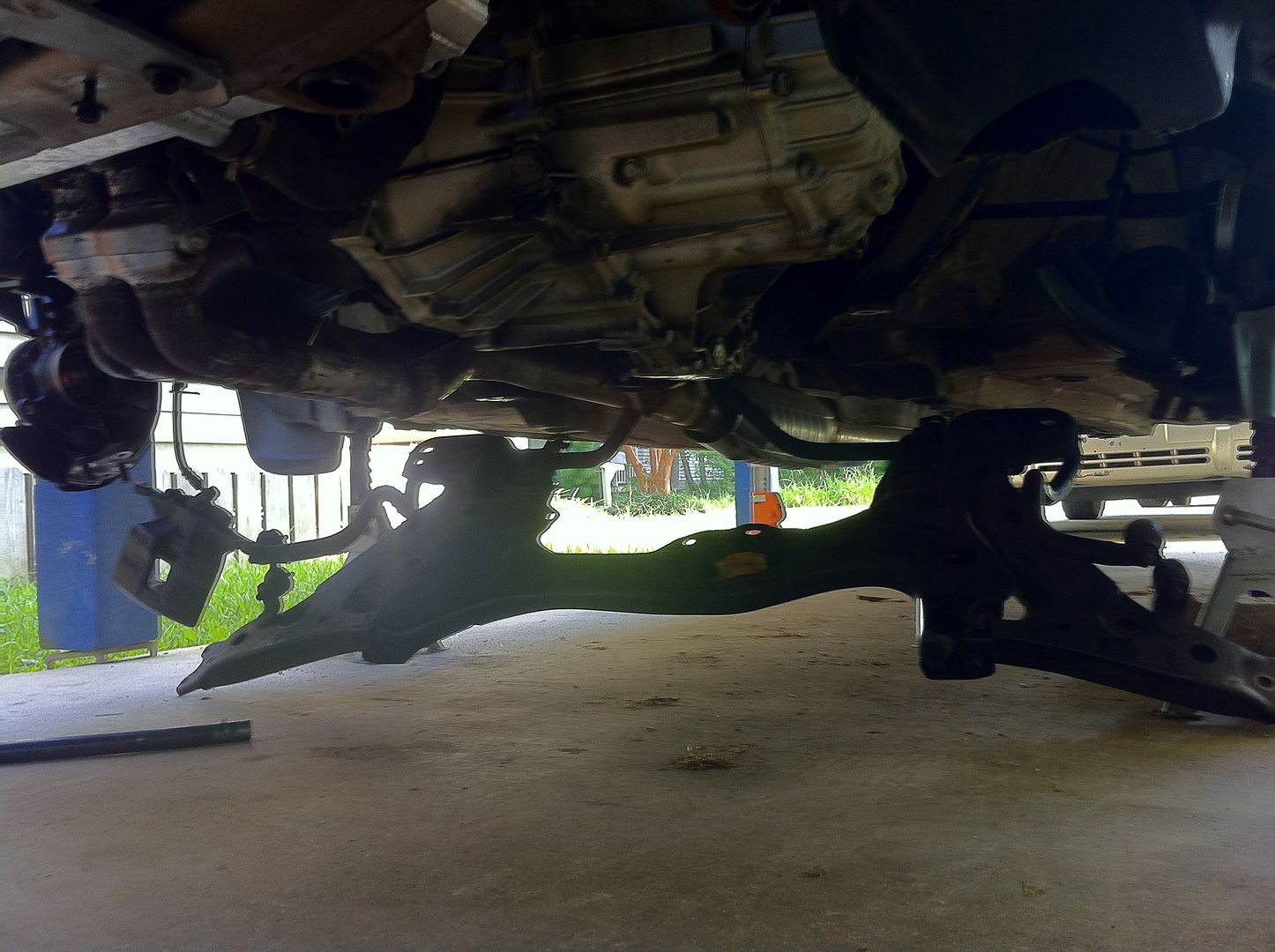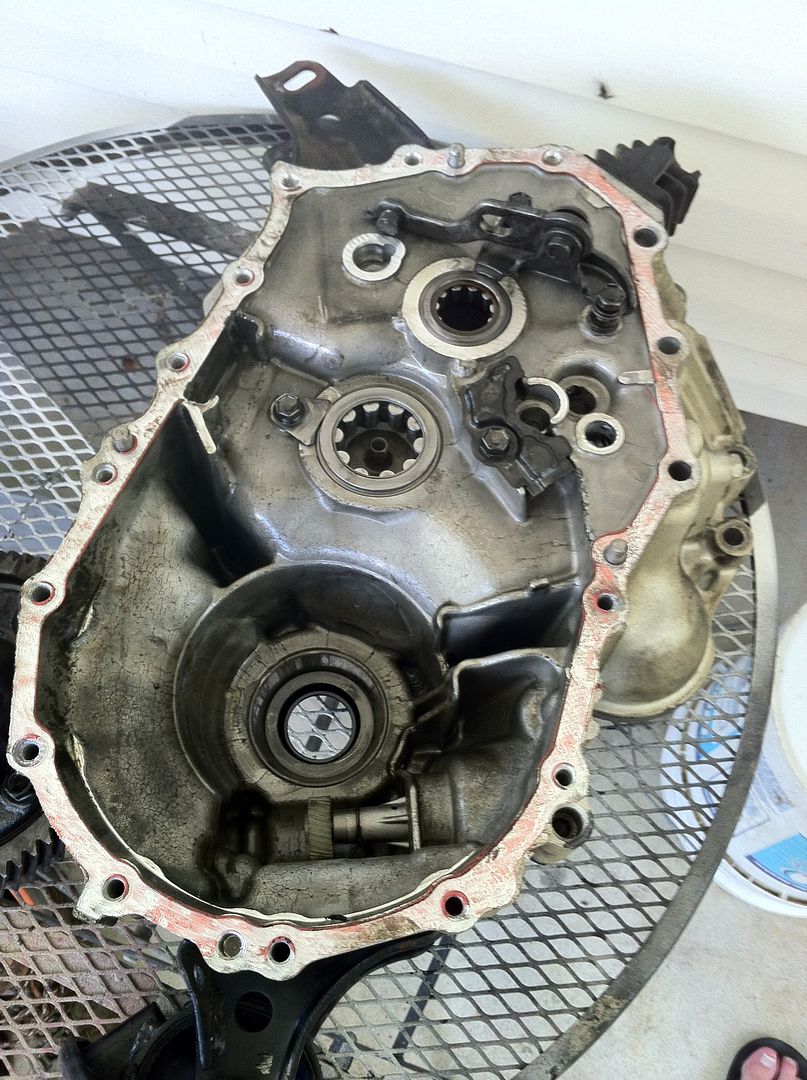 GOOD USED C60!
DAMAGE!
SIDE BY SIDE
So, I am curious on everyone's thoughts on this. Thanks everyone!