Topic: INVITE TO 9000rpm From Violet Electronics - BIKINI CAR WASH and more!
Howzit Gents?
I got a call from Sugan at Violet Electronics yesterday. He sent out a personal invite to our club members to this event!
It promises to be nothing we have ever seen before
GLOW IN THE DARK Competition + SOUND OFF + SHOW AND SHINE........and
BIKINI CAR WASH !!!!
AMPLE TIME TO GET VISA'S!!!

LET GO!!!!!!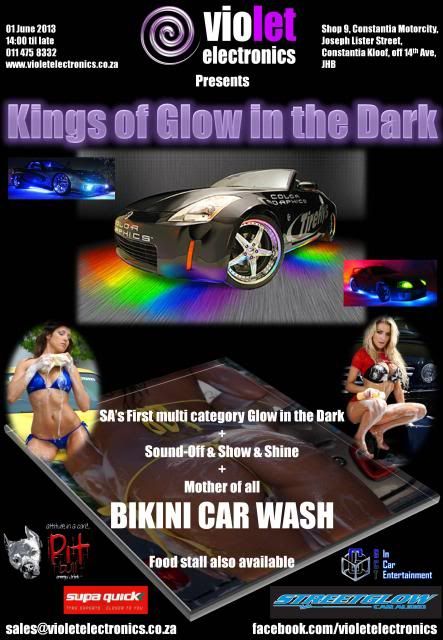 Last edited by KamZ (2013-05-03 11:58:31)