Re: XRSi vs G5
2ZZ FREAK wrote:
Dont wana metion names, But the's two b20's i ran arnd durban, 1 civic n 1 ballade almost the same outcome.
Very strong cars, most of the guys knw these Tecs

I was infront but not by much half a car to a car end of 4th
Please do mention names or colour of these cars. I know all the b20's in durban.
@Injen i am b16, no need to change motor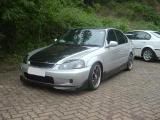 Living life in Vtec is just dangerous